By Beth Bohman
With so many offers available and the sheer convenience of it, online shopping is worth it especially when you can get free shipping. Whether you are buying for a birthday or Christmas gift or shopping for yourself, try out these pointers before your next online purchase.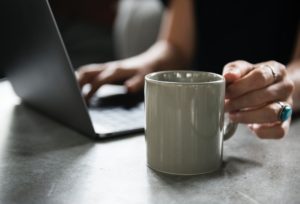 Compare prices at different comparison sites which help you view shipping costs and determine the best value. Use websites which are comparison tools, like Shopping.com or Nextag. Or you can get a browser extension for shopping at PriceBlink.com or Honey at joinhoney.com.
Find out the best day to buy certain items. For example, Monday is the day to purchase electronics at online retailers which provide cheaper deals on computers, cameras, video games, and other electronic devices. For those looking for the best discounts on jewelry, check out deals at online jewelry retailers on Wednesdays. And book lovers can snag the best prices at virtual bookstores on Saturdays.
Get promo codes on coupon sites. com, Redplum.com, Groupon.com, and Coupons.com are sites you can check for good deals for online shopping.
Do you have a great coupon to use? Redeem coupons and codes on items when they are on sale for double the savings.
Use shopping rewards programs such as Ebates, Extrabux, Mr. Rebates, or Be Frugal. You can get rebates on certain online purchases which can be combined with coupons.
Shop at Blinq.com, where you can purchase returned items from major stores at excellent discounts. The great deals are offered at this site since products are not allowed to be sold in retail stores. Items are offered in four groupings:  brand new, like new, used, and factory refurbished. Blinq provides free shipping, too.                                           
Collect more coupons with multiple email addresses. Some stores send very good single-use coupons to a preferred group of customers. Increase your odds of saving a lot of money by signing up to their newsletter with different email accounts. You can begin to see how much you will save with several discount coupons for one full-priced item purchase.
If you try even just a few of the above ideas, you can get more out of online shopping and may actually become a pro at hunting down the best bargains.
*Images obtained from Pexels.com and Pixabay.com